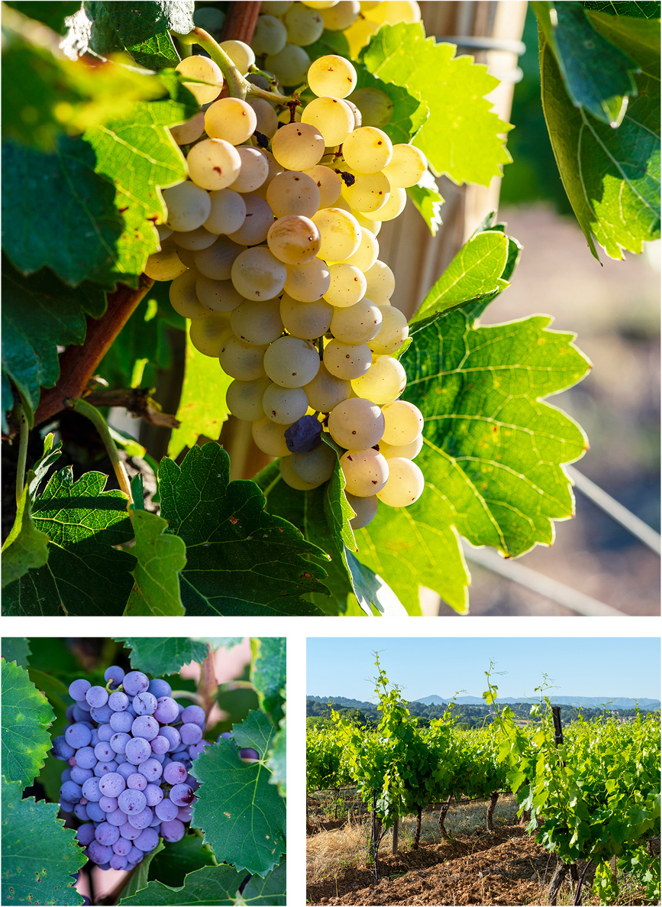 An exceptional geographical location
Located in the heart of the region Provence-Alpes-Côte d'Azur, between the Luberon mountains and the Mediterranean Sea, Domaine Saint Jean extends over thirty-five hectares. It benefits from an exceptional environment. The Mediterranean climate characterised by hot, dry summers and mild, humid winters, the presence of the Mistral, (a strong and localised wind), allows to maintain a healthy vineyard environment, easily prevented from diseases.
The soil is a clay-silty texture, made up of silt (rich, permeable to water and warms quickly), clay (fertile and excellent water retention) and sand (easy to work) in balanced proportions. The presence of gravel helps loosen the soil.
Domaine Saint Jean is classified as AOP Luberon and IGP Méditerranée. The grape varieties grown are mainly Syrah, Vermentino and Grenache (white and black). Ugni Blanc and Carignan are also present.

A long-term vision on agroecology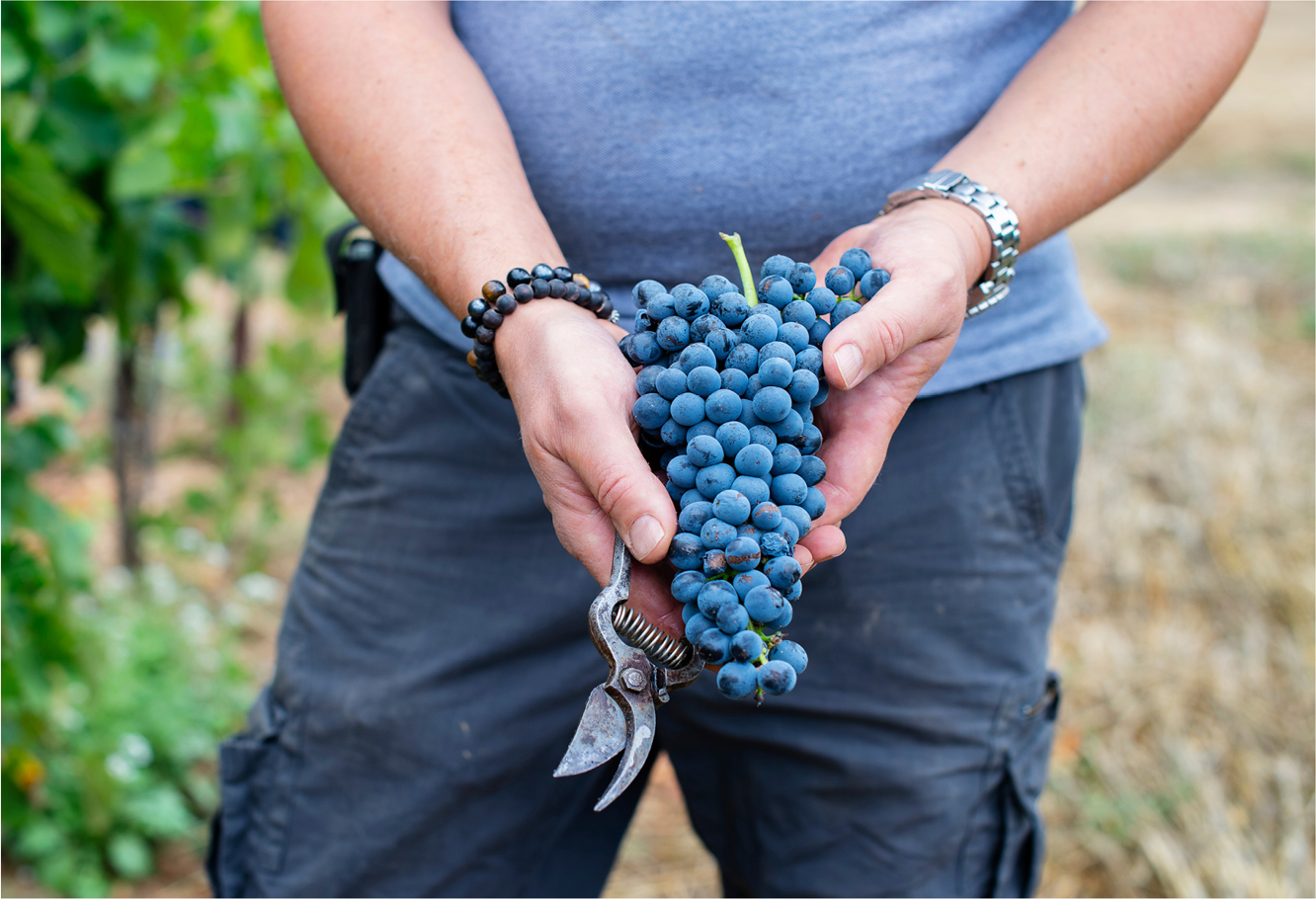 Agroecology, the art of designing a production system based on the functionalities of ecosystems, is the very essence of the domain.
It puts forward the long-term vision of the wine estate and the available resources. This symbiosis between agrosystems and ecosystems is based on 3 pillars: the ecology, the economic dimension and the social aspect.
Beyond a simple cultivation method, these agricultural practices, often ancestral, perfectly express our philosophy of winegrowing.
Optimized management of resources (water, wind and sunshine)
The increase in biodiversity (agroforestry : trees, shrubs, hedges, and soil regeneration : cover crop)
Treat the soil with respect, taking their nature into account and by storing as much as carbon as possible.
The use of natural treatments limiting the consequences on the environment, fauna and flora
Biological control and the use of antagonists
This long-term vision is the very DNA of the estate's values ​​and makes it possible to guarantee the consistency and quality of production over time, while enhancing the qualities of our wine that ends up in your glass.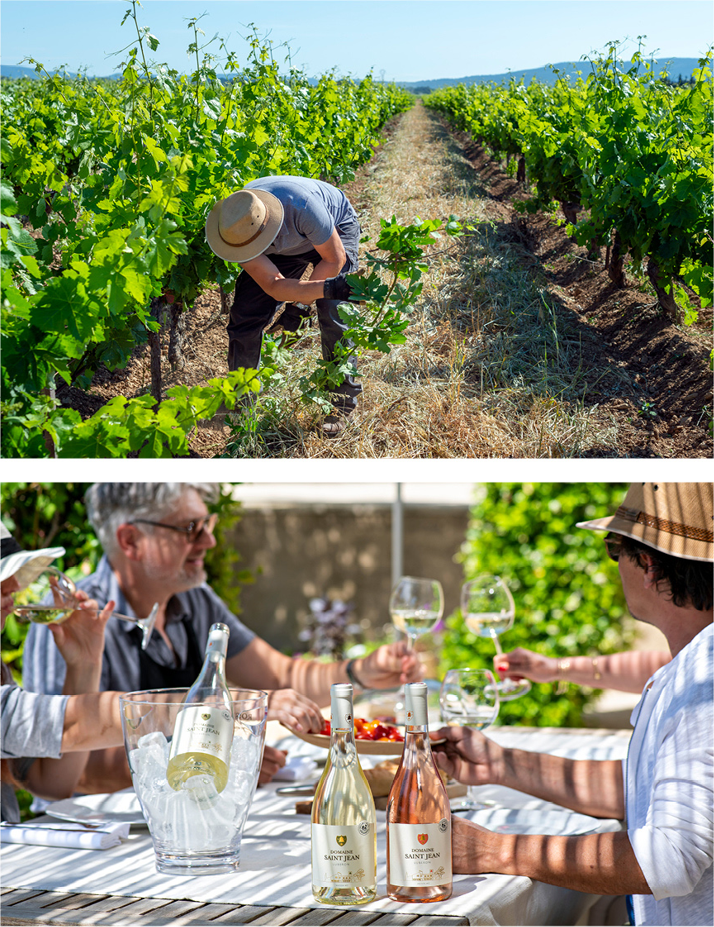 A permanent development
Proposing a production symbolizing our values ​​is not an end in itself.
These values ​​must be transmitted and the permanent search for their development must continue. The creation of new blends offers us the possibility of constantly renewing ourselves while respecting the natural qualities of our grape varieties and our terroir.
Wine tourism is a strong motivation for people to choose to stay because it conveys values ​​of art of living, exchange and sharing. We can therefore instill to people to appreciate our know-how and pass on our passion.
Leisure tourism makes it possible to recognise the quality of our estate, the technical aspects of our way of production as well as to discover our legacy.
Our desire is to make people understand and appreciate our way of working. We work with the aim of sharing and meeting essential virtues which allows us to create a relationship of trust. We are determined to optimise the quality of our products and for this we are continuously striving for better development.

The spirit of the Domaine's wines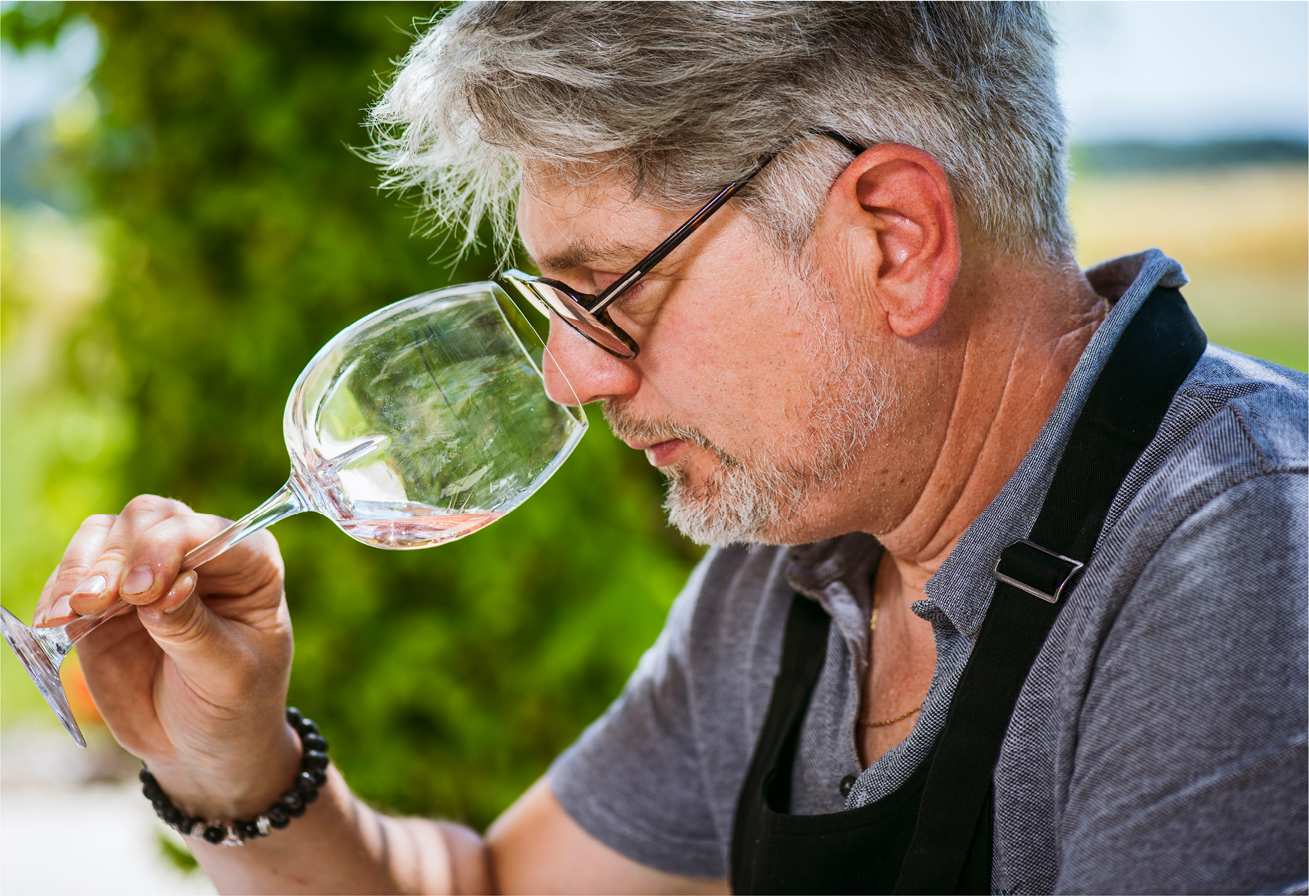 Because of our holistic approach, our values ​​are found in all the wines of Domaine Saint Jean.
In a quest for excellence and a medium and long-term vision, we optimise what nature offers us in order to sublimate our production. Everything is done to offer you the best of the vine. Our wines, whether AOP Luberon or IGP Méditerranée, are representative of our values.
Conceived as an art, the blending of grape varieties and their complementarities allow us to offer exceptional products typical of this Provençal culture and its art of living. Our wines, awarded many times, allow us to offer a targeted wine for each moment of consumption, so that it remains unforgettable.