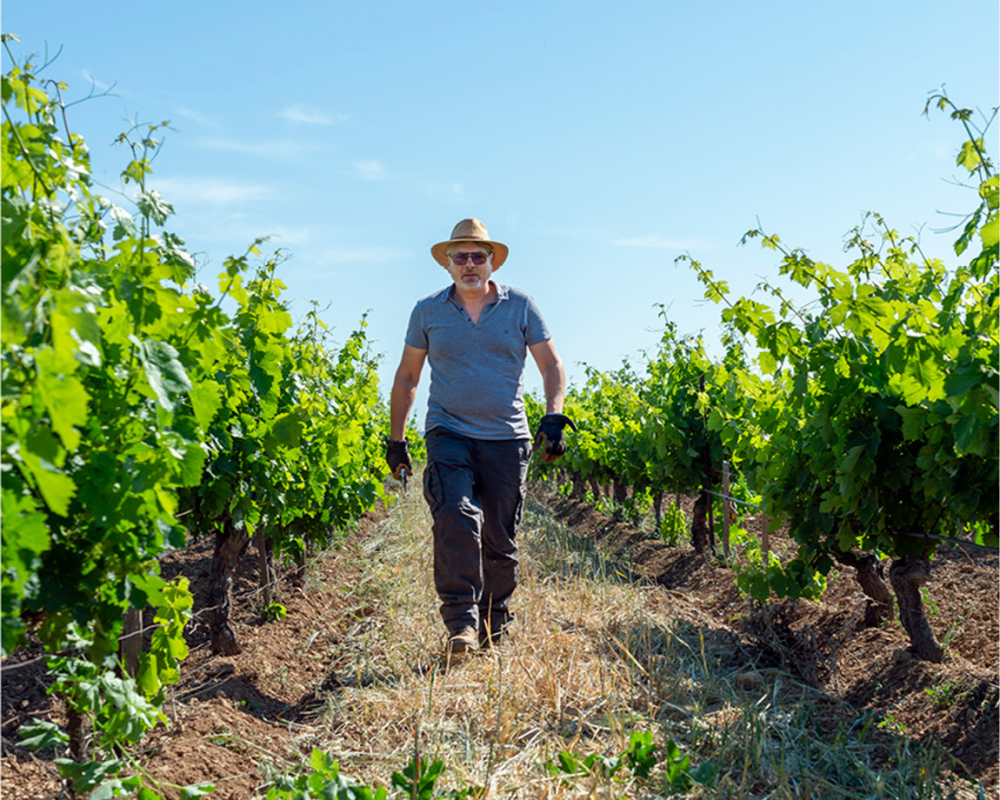 A philosophy at work
Our know-how allows us to be innovative and creative. Benjamin's experience, due to his professional career and the countries in which he has worked, allows him to have this global vision of the wine world.
Indeed, during his professional career in France, (Provence, Burgundy, Languedoc and Bordeaux), but also abroad in Chile, Benjamin was able to grasp the essence of this vision and was able to put in place this philosophy specific to Domaine Saint Jean where respect for the environment, tradition and the custodians.
By reflecting on their achievements, as well as their natural approach to viticulture and using the latest technology, Benjamin and Bernard wisely perpetuate this continued search for excellence.

In search of perfection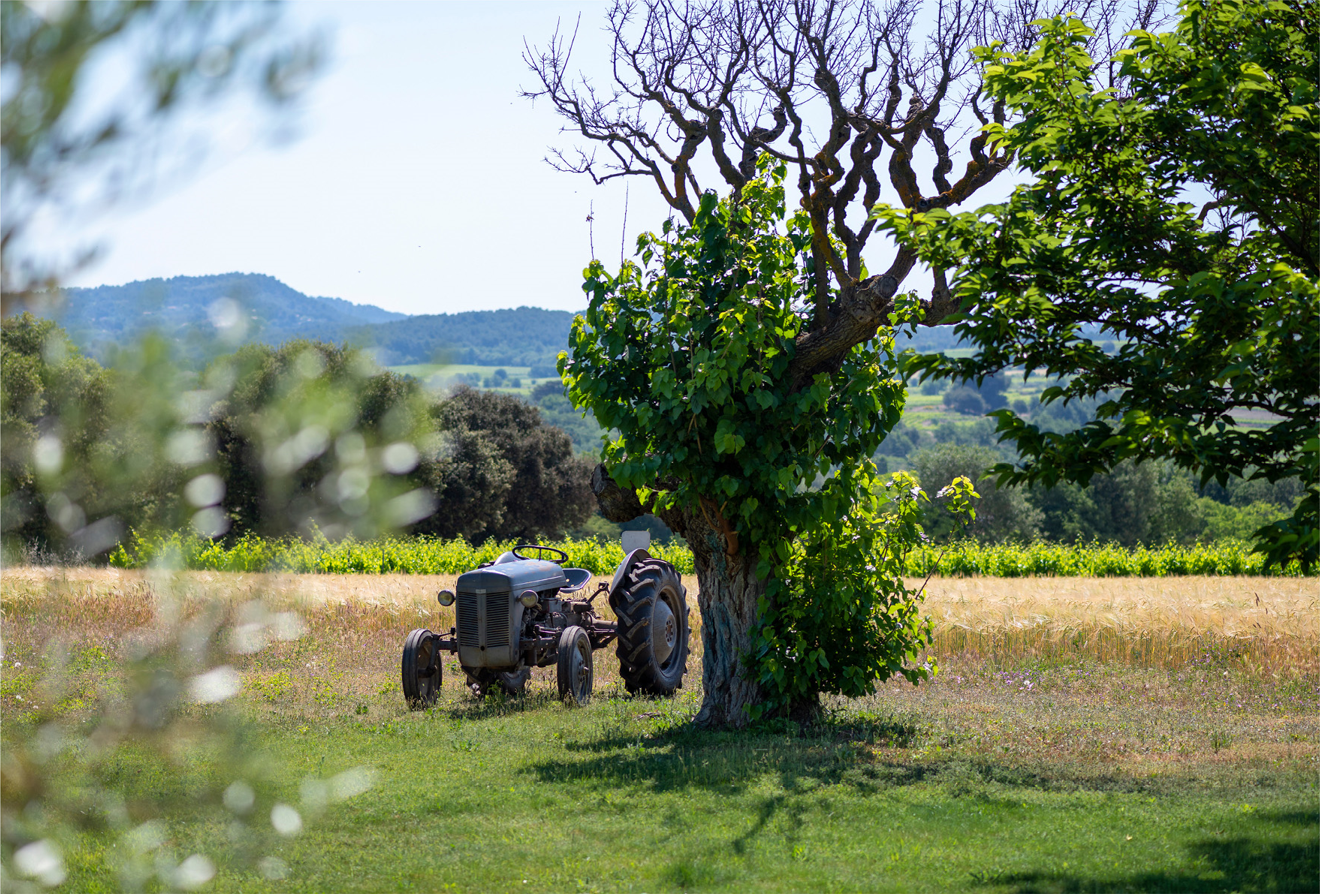 Our estate is on a human scale, which is its strength.
Adding a deep knowledge of the characteristics of the varietals planted and an intuitive approach, Domaine Saint Jean offers wines with a strong identity, immediately recognizable by their intrinsic qualities.
The sensory characteristics of the AOP Luberon, as well as those of the IGP Méditerranée are the common thread that allow the estate to offer a controlled and creative range of wines.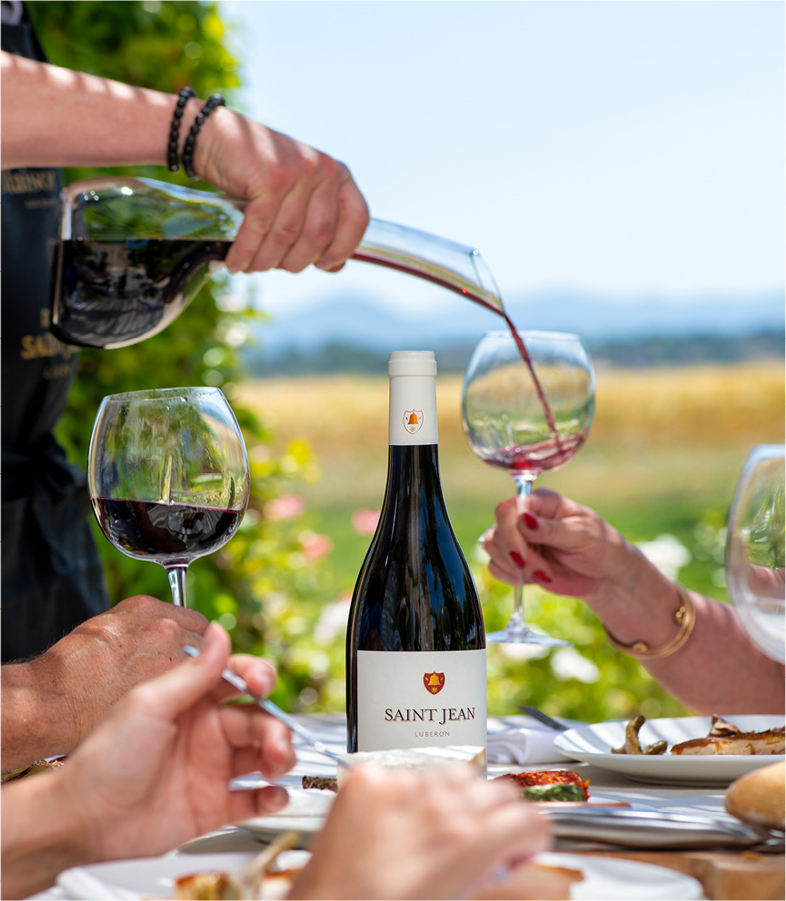 Designing wines for everyone
Wines are not always tasted in the same way because the moments of consumption are multiple.
Whether it's sharing a moment of conviviality, enjoying a dish during a meal or simply as part of a tasting, everyone has their preferences and wishes to drink the most suitable wine. It is for this reason that you will find in the wines of Domaine Saint Jean a wine that meets your expectations, whether red, white or rosé.
The freshness, delicacy or balance of a wine remain subjective values ​​specific to each person. However, they are present in all the wines of the estate.
The ultimate objective, whatever the tasting occasion and whichever wine from the Domaine is tasted: is to experience an unforgettable moment of emotion and pleasure.