In 2015 Benjamin Meï returned to his place of birth in Provence and started the wine merchants 'Provence Wine Maker' in partnership with his cousin Bernard Meï.
For his first cuvées he created a truly exceptional product, the 'Rose Infinie' range. He imported into France a very popular way of working abroad, the concept of « a winemaker ». He went on to establish close working relationships with renowned producers all over Provence. Selected wines are vinified and blended according to approved commercial standards to produce high quality wines with personality.
Today, Provence Wine Maker exports wine to over 20 countries across the world.
US, Canada, Russia, China (Pekin), Hong Kong, Germany, Belgium, The Netherlands, UK, Sweden, Denmark, Romania, Czech Republique, Dominican Republic, Australia, Spain, Chile, France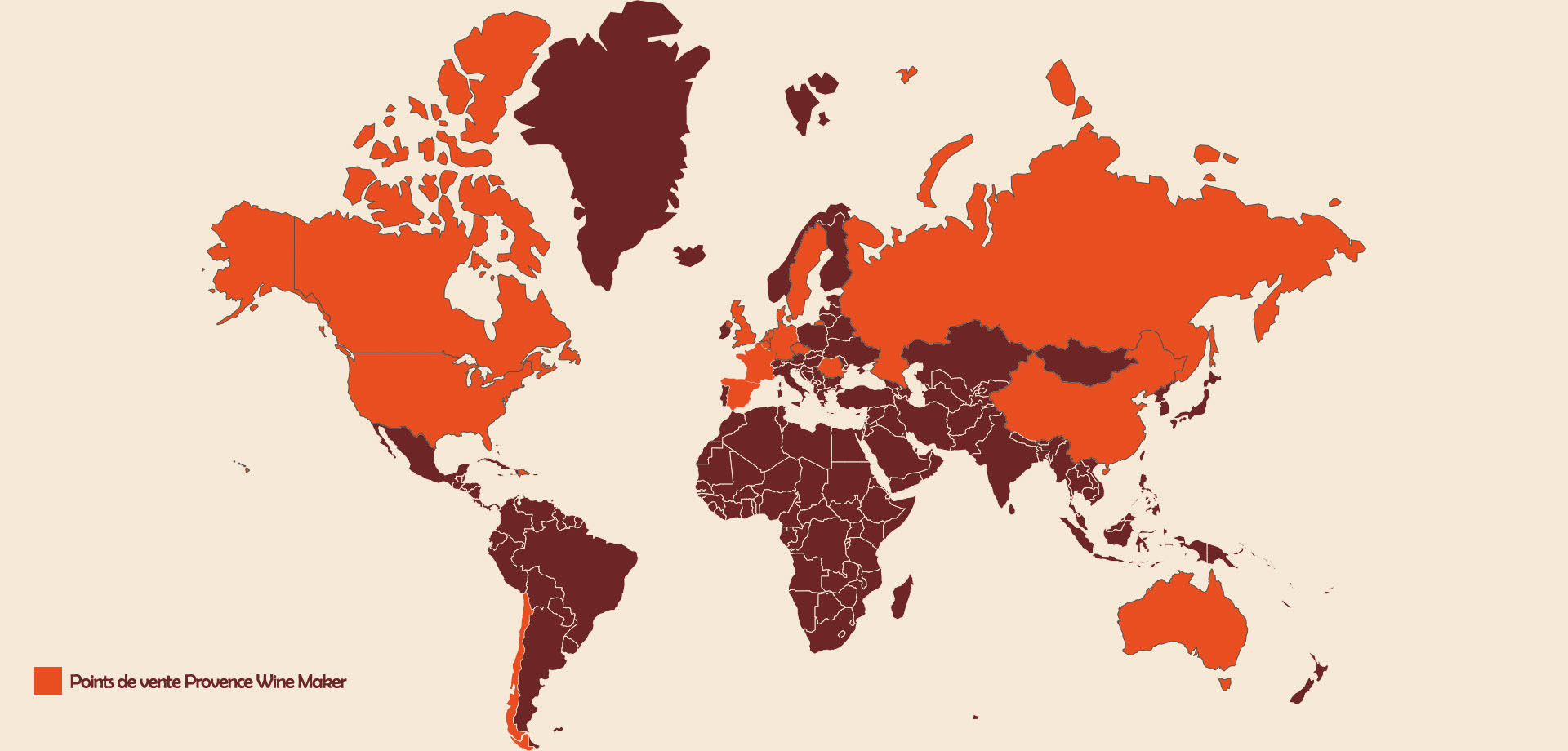 Contact us
Provence Wine Maker
345 rue Louis de Broglie
F-13100 Aix en Provence
Telephone: +33 4 42 61 97 36