Tour d'Aigues lies beside the River Eze. This enchanting village in South Luberon is surrounded by a magnificent countryside. This agricultural land is mainly made up of huge cultivated plains. It is also characterised by hillsides of vines producing fine reputable wines.
A most impressive sight is the beautiful 17th century chateau, a wonderful example of renaissance architecture in the Provence and a listed historical monument since 1984. Despite being damaged by the fires of 1780 and 1792, its ruins evoke the style of the châteaux of the Ile de France. The entrance of the château remains intact and stands as proudly as the Arc de Triomph providing a showcase for the theatre, music and dance festival which takes place in South Luberon every summer.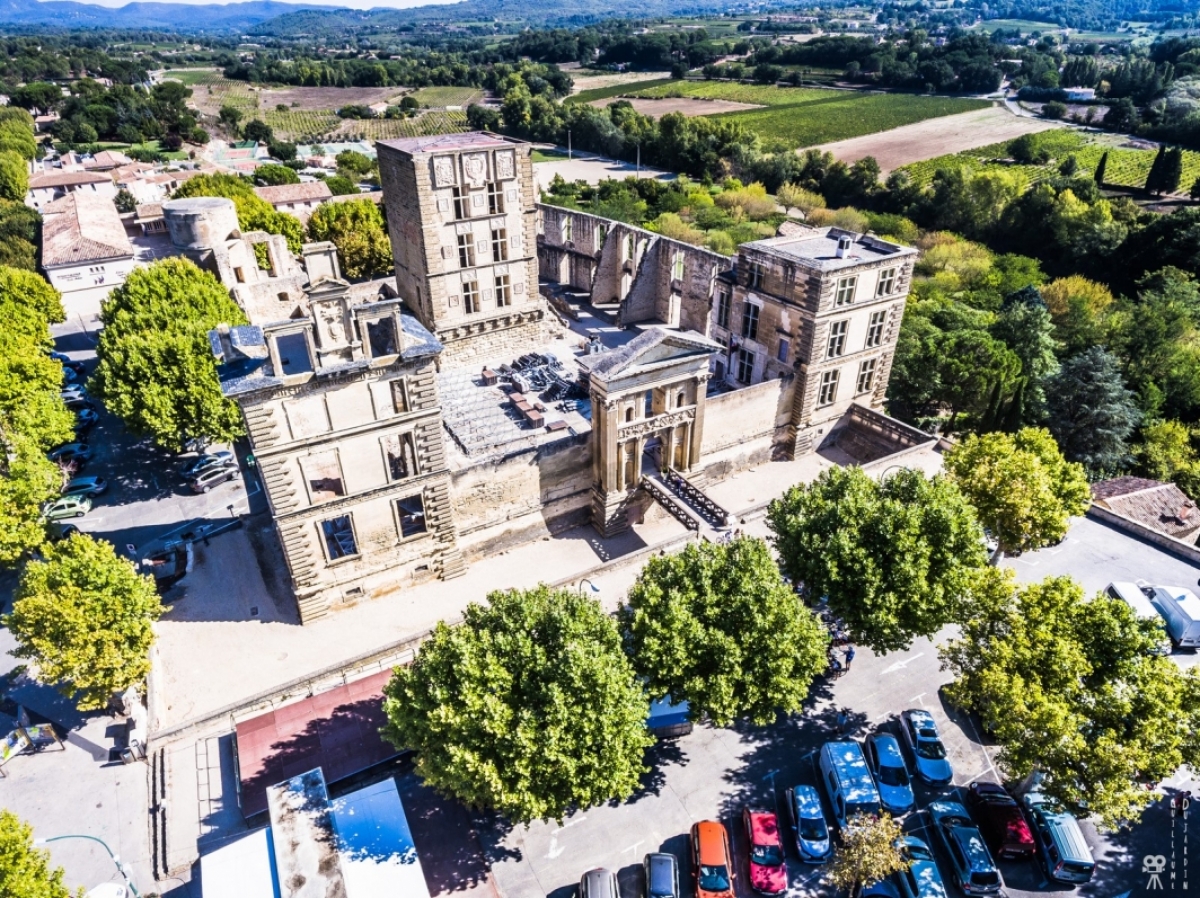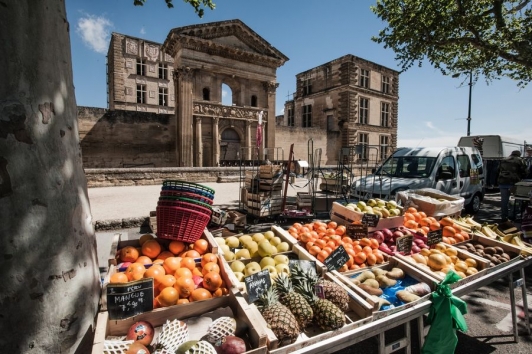 There are other sites worth seeing on your trip to Tour d'Aigues. Don't miss the 'Hôtel de Ville' with the grand arched entrance leading into an enclosed interior courtyard dating back to when the building was a priory. Also visit Notre Dame de Romegas Roman Catholic church. Although first documented in 1006, little is left from this period due to work carried out over the centuries. The choir, facing east in the direction of Jerusalem, is adorned with three magnificent stained-glass windows representing the symbol of the Holy Trinity. You can also spot the commemorative black line on the walls of the nave. This is a very rare feature and represents the mourning of the villagers following the death of one of their seigneurs.